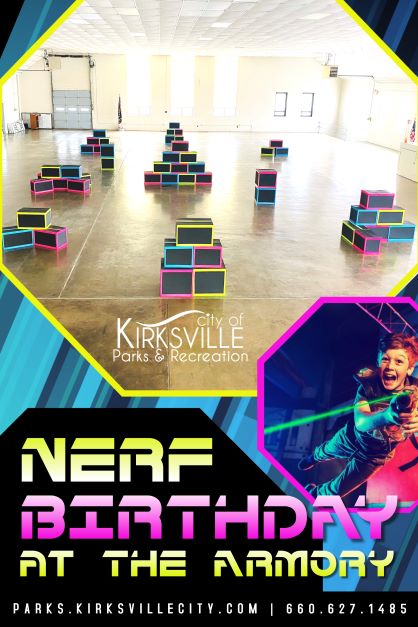 The package includes a 2 hour rental of the NERF Course in the Armory, eye protection for up to 24, and 1000 regular bullets compatible with most Nerf and Nerf style guns. Tables and chairs are also available for refreshments. NERF guns are not provided. Renters are responsible for clean-up following the event.
The cost for this package is $100 for the 2 hour rental.
Please note, submitting a request does not guarantee your party. A member of our staff will respond to you within two business days with more information and to confirm your rental. All rentals are subject to facility and staff availability.
Once your party is confirmed a deposit equal to one hour of the rental is due within three days. Refunds or credits will be given for parties cancelled at least 48 hours in advance.